Woke up early in San Simeon, California, to check out of the San Simeon Lodge,
and head over to the San Simeon Beach Bar & Grill for breakfast and coffee,
before a tour of Hearst Castle.
After the Castle, we motored on down Pacific Coast Highway 1 (PCH1)
to San Luis Obispo for a drink at the swanky Madonna Inn Silver Bar Cocktail Lounge
and a bite to eat in the Copper Cafe
before continuing on to Santa Ana, California for a few days.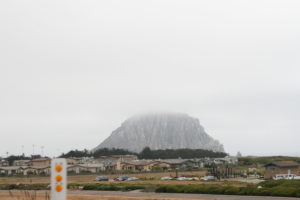 Now entering to San Luis Obispo, California.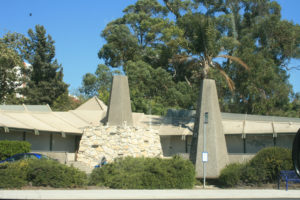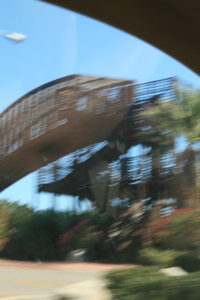 Now arriving at the Madonna Inn.
The pool…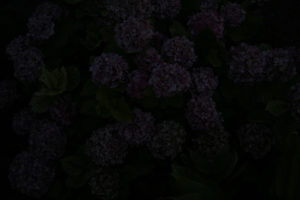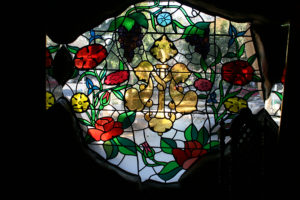 Welcome to Madonna Inn.
Exploring the downstairs of the main lobby building.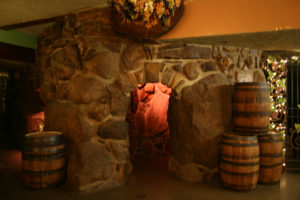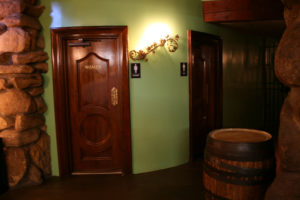 The Ladies' Room…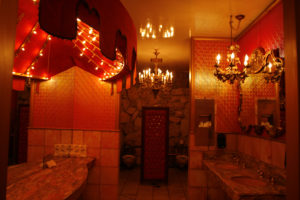 The Men's Room…
The famed rock wall waterfall urinal with motion sensors
triggering the water to run down the rock face…
Demonstrating proper usage of the rock wall urinal…
The unforgettable pink and red flocked Madonna Inn wallpaper.
Now entering the Madonna Inn Silver Bar Cocktail Lounge,
the windows feature colorful stained glass imagery lit up in the daylight.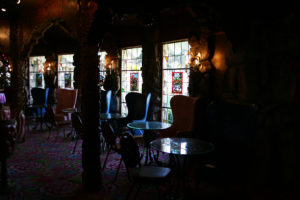 Classy setup!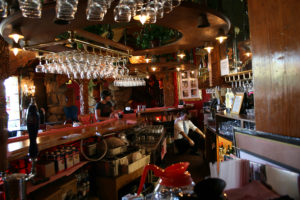 Around the corner is the stage and dancefloor (live music nightly).
The Gold Rush Steak House across the other side of the room.
Only open in the evening, we're too early for a steak.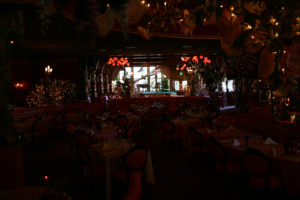 No steak!
So we head over to the Madonna Inn Copper Cafe
and Bakery for a bite to eat.