Morning in Sacramento, we start the day
with breakfast at the restaurant on the Delta King before
trekking from Old Sacramento to the Capitol Building and Capitol Park,
passing various sights on the way back to Old Sacramento before checkout time.
From Sacramento we drive through Sausalito, across the Golden Gate Bridge.
We love San Francisco, and we've visited "the City" before (view our 2005 trip),
and toured the sights such as the Exploratorium and Palace of Fine Arts, Chinatown, Coit Tower, and Fort Point,
so, after a pit stop in the Exploratorium parking lot to do some map reading,
we decided to skip San Francisco on this trip.
We wind up at the Mission Inn, Santa Cruz, California.
The I Street Bridge in the distance crossing the Sacramento River.
Tower Bridge in the other direction.
First, a bit of breakfast…
Next,we hit the streets!
The Capitol Building and Capitol Park.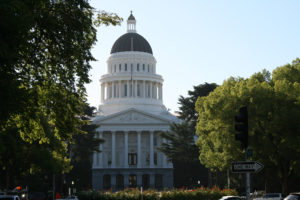 The California Peace Officers Memorial.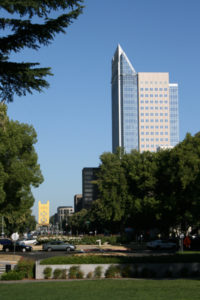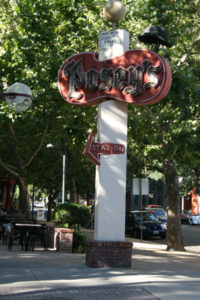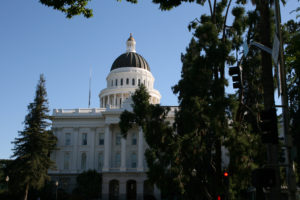 Westminster Presbyterian Church
Le Chateau, 13th & N Streets.