First morning in Cartajima!
A portrait of El Refugio in the natural daylight.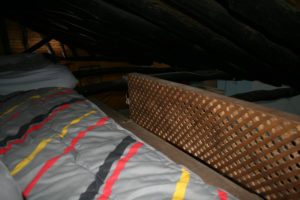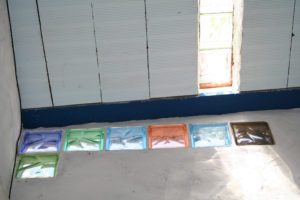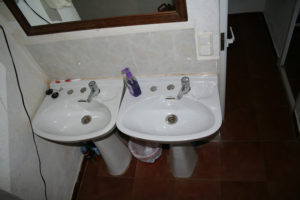 A half-sized door under the stairs opens into bejeweled mosaic stairs
leading down to a silky, Moroccan style sitting area…the Disco Room…
Out the window of our room, reflections of the morning light
bleach the white plaster walls and a neighbor's potted plants.
Yawning and stumbling, through the house to the terrace stairs,
the sunlight dances through the glass bricked ceiling
as I climb the steep ladder staircase to the terrace.
The guys already resumed conversations from last night,
and now enjoy each others company anew.
Built by Botz and the other Refugio owners, the terrace is the prize of the property.
Overlooking the entire valley and neighboring Pueblos Blancos villages,
El Refugio's terrace becomes among our favorite places in the world.
The panoramic views of the surrounding valley are stunning.
The village is endearing with its whitewashed buildings and quaint old world charm.
The weather is beautiful, and soon the bouncing sun scorches everything in sight.
Around lunch time we meet Fernando, a young local guy and friend of El Refugio.
With a few cubes of ice, El Refugio's local wine list appears,
and some very interesting conversations and antics ensue.
Taking turns with the disco wig. It really gets around.