Big day, we drive Route 95 from Las Vegas, Nevada to do the Rhyolite ghost town
and Scotty's Castle, California deeper into Death Valley and the Mojave Desert,
and squeezing in Goldfield, Nevada
before checking into Tonopah, Nevada for the evening.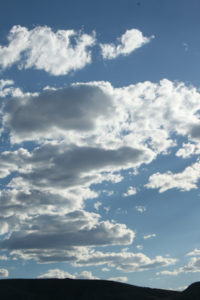 Now entering Goldfield, Nevada.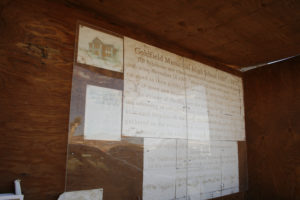 Goldfield Municipal High School
Bullfrog Goldfield Railroad Co. Freight Depot and Repair Yard
Now leaving Goldfield, Nevada.
Now entering Tonopah, Nevada.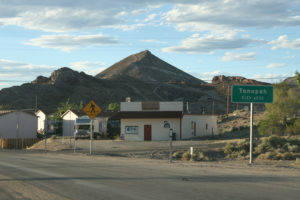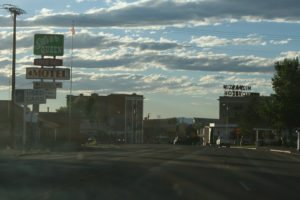 After driving the main drag through Tonopah,
we double back in search of a room for the night.
Now reentering Tonopah…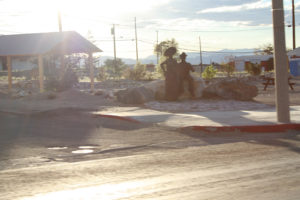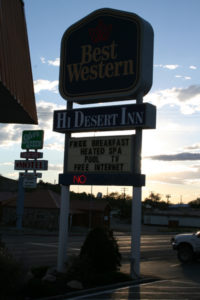 Doom buggy rally somewhere near Tonopah,
many of the rooms are full for the night…
After getting shut down for a vacant room at a couple of places,
we check into the Silver Queen Motel.
The Mizpah Hotel at sunset, closed for business with the "No Vacancy" sign lit up.
Dinner at El Marques Mexican Cuisine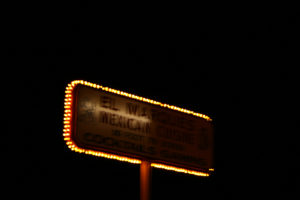 After dinner we do some sightseeing by night.
The Silver Queen Motel Office lit up has a spaceship appearance.
The VFW "Freedom Isn't Free" Monument