After the Mission Inn continental breakfast,
we left Santa Cruz, taking the 17 Mile Drive on the Monterey Peninsula
through Pacific Grove, Pebble Beach, and Carmel-by-the-Sea,

on through Big Sur, San Simeon, and San Luis Obispo,
and make it as far as Oxnard, California
before night sets in and we are almost without a room…
Now entering San Simeon, California.
Now passing Hearst Castle.
View our 2008 tour of the Castle.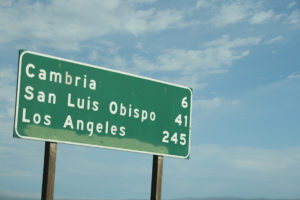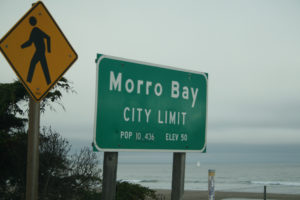 Now passing the Madonna Inn.
View our 2008 tour of the Madonna Inn.
Now entering Pismo Beach, California.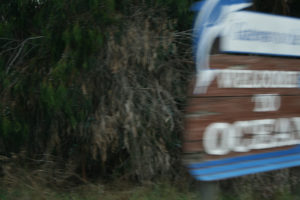 The sun goes down and the photographic lightplay begins.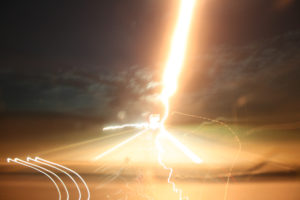 After getting shut down for rooms during a busy summer of travelers,
one hotel is kind enough to make reservations for us at another hotel in Oxnard,
Country Inn & Suites Port Hueneme.
We check back in with the 2012 Summer Olympics progress
while self-catering at the late hour
with no nearby restaurants open.
We travel on to Laguna Beach in the morning.