– Famed Graves –
This is a series of images taken at famed graves.
The collection will grow with time
but so far we've only visited a few.
– 9.13.2004 –
Lakeview Cemetery, Seattle, Washington – Bruce and Brandon Lee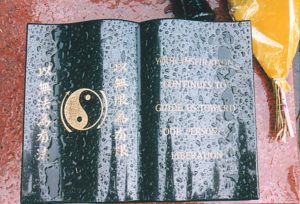 – 9.13.2004 –
Greenwood Memorial Park, Renton, Washington – Jimi Hendrix Memorial
– 5.17.2008 –

Westminster Cemetery, Baltimore, Maryland – Edgar Allan Poe
Famed graves,
what more can we say but
they were tasty.