Third day in Düsseldorf. Another lavish hotel City Apart morning continental breakfast followed by more sightseeing.
Brewery Stop #5:
Frankenheim Brauerei und Biergarten
Biers mit Berad, a local we met at Frankenhiem.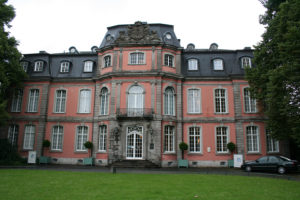 Hofgarten (Courtyard Garden) Map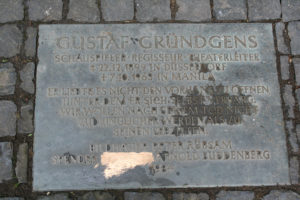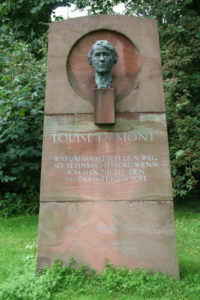 Landschaftsschutzgebiet(Conservation Area)
&
GALERIA Düsseldorf Königsallee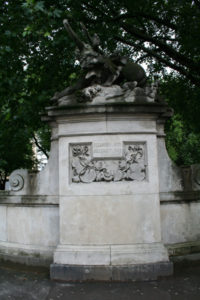 Triton-Fountain at Königsallee, Stadtmitte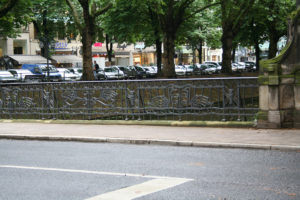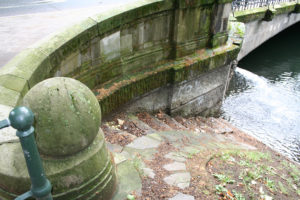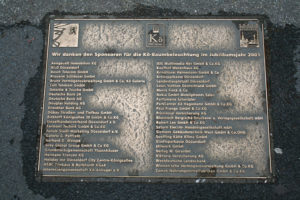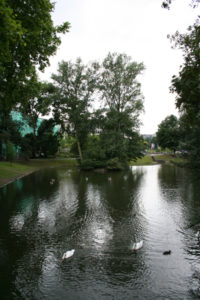 Crossing the Rhine to explore the other side.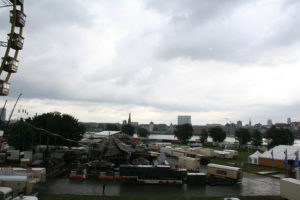 The Ferris Wheel by day at Rheinkiremes (The Rhine Fair)
(the largest fair on the Rhine)
Crossing back across the Rhine
Landtag Nordrhein-Westfalen (Parliament Building)
Beneath the Rheinturm (Rhine Tower)
Renowned architect Frank Gehry's contribution to the Media Harbor,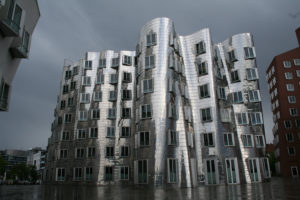 Both sides of the Rhine River at the Media Harbor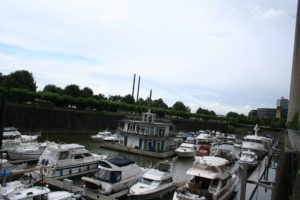 The marina at the Media Harbor.
Returning to the hotel for the evening before dark.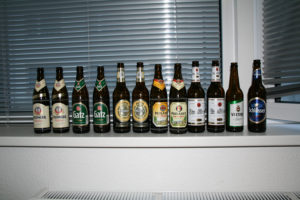 The respectable bodega beer selection we sampled between
breweries and back at the hotel:
Erdinger Weißbier, Gatz Altbier, Warsteiner Premium Verum,
Paulaner Hefe-Weißbier (Dunkel, Naturtrüb), König Pilsner,
Veltins Pilsner, Schlössher ("Das Alt" or "Thee Alt/Old")
Last dinner meal in Europe, we stumbled into a Chinese restaurant,
ordered more takeout food than we could possibly eat,and wondered
where our former traveling companions were dining instead of helping us finish the mess.