Day two, our first morning in cool and rainy Düsseldorf
was quite a change from the warmth of the Mediterranean.
We enjoyed the continental breakfast at the hotel
and then hit the streets.
Sightseeing, pause at a brewery for an Alt,
sightseeing, Alt, sightseeing, Alt, and so on.
As well, we stopped at the little bodegas
to refill our plastic cups as we walked,
and to bring some tasty beer selections
back to the hotel in the evenings.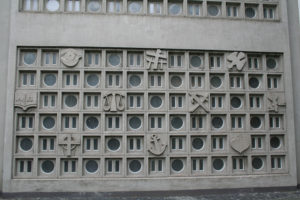 Prearranged floral arrangement delivered by forklift.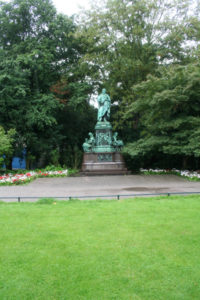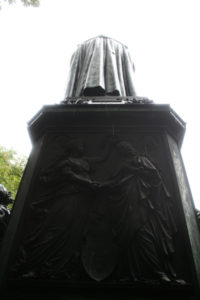 Entenbrot ist Ententod
(Duck's bread is duck's death)
Johanneskirche (St. Jean's Church)
Brewery Stop #1:
Alt Work (Füchschen Altbeir inspired artwork)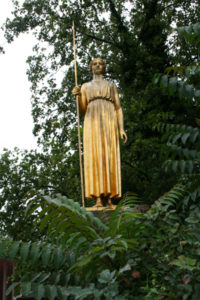 with the Rheinturm (Rhine Tower) in the background.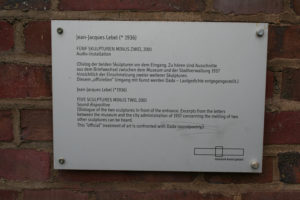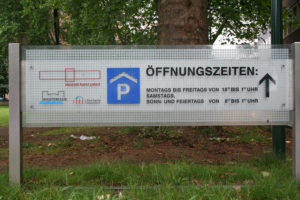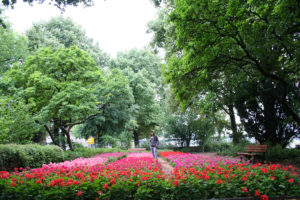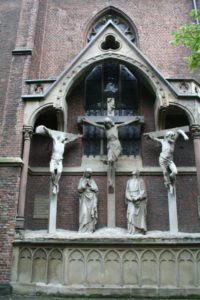 Stadterhebungsmonument (City Monument) by Bert Gerresheim
Radschlägerbrunnen (Cartwheel Fountain)
Rathaus (City Hall) at the Marktplatz
Johann Wilhelm II, Elector Palatine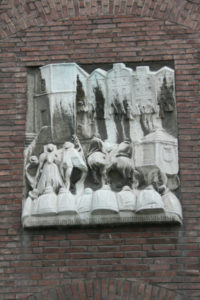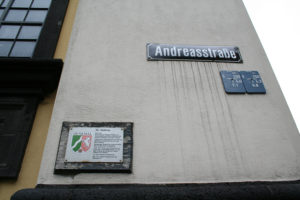 Kunstverein für die Rheinlande und Westfalen Arts Venue
Brewery Stop #2:
A lawn duck we fed, a golden bulldog begging to be ridden, and deer in need of being petted.
Spraying swans, a snaking sink, and the city's symbol,
the Düsseldorf Cartwheeler, on a manhole cover.
Tile mosaic behind glass in a museum.
Brewery Stop #3: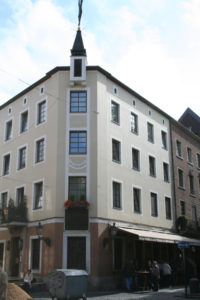 Brauerei Uerige
"Alles andere ist alt."
(Everything else is old.)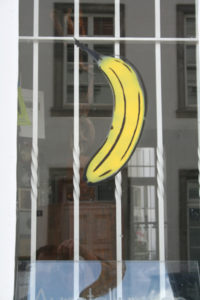 Mariensäule – Anton Josef Reiss and Gottfried Renn (1872)
Statue of Our Lady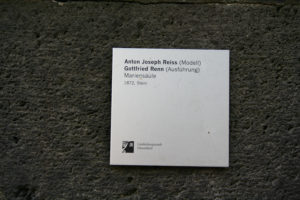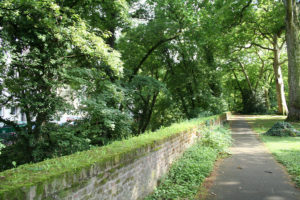 Alte Frau im Sessel (Old Woman in Armchair) – Waldemar Otto (1929)
Sonnenuhren (Sundial) – Barocke Säulen