Wake in Santa Ana, California with a mighty hunger.
First we have breakfast at a Spires Restaurant and then purchase tickets
to the California Angels baseball game versus the Seattle Mariners
at Angels Stadium in Anaheim, California.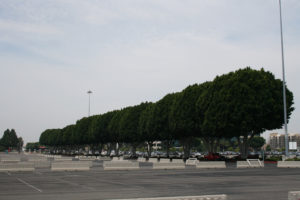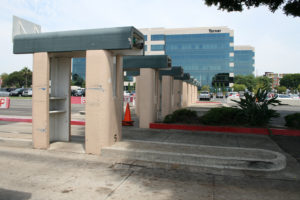 With time to kill before the game,
we do some driving and eventually head back to the Stadium.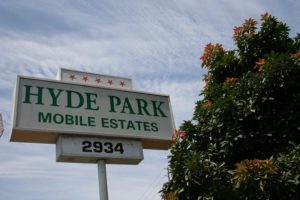 Goofing with some hats before the game…
Meanwhile, back at Angels Stadium…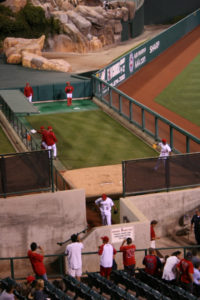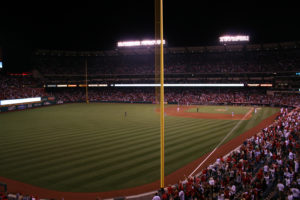 Frowny face, Mariners win 10-7.
Good game, a close one, extra innings,
and the Mariners pulled three runs in the top of the 12th inning.
We'll get 'em next time…
See MLB Gameday for the full story.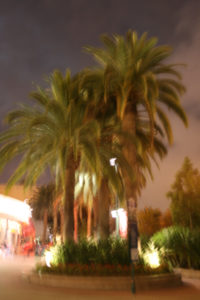 So, the Angels lost.
It's not the ideal ending to the evening we'd imagined,
but it's always good to get out to a game
and do some California Wave-ing with the super-fans…
Tomorrow is a slow day and we spend most of it on the front porch
enjoying summer in southern California…